Welcome to Rolly Gibb's Official Website!

Rolly Gibb is a Canadian Songwriter, Author and Composer, producing his music mostly Rock, Blues, Country-Rock with some nice ballads.   Go to the "Music" page of this site and discover all his albums or go to the RADIO ROLLY page for free continuous steaming of his best records .  Thank you for visiting!

Bienvenue sur le site officiel de Rolly Gibb!

Rolly Gibb est un auteur-compositeur Canadien, qui prduit sa musique, essentiellement orientée vers le Rock, le Blues et Country-Rock avec de jolies balades.  Visitez la page "Musique" de ce site et découvrez tous ses albums ou allez sur la page RADIO ROLLY pour écouter en flot continue gratuit tous ses meilleurs enregistrements. Merci pour votre visite!
Latest News / Dernières Nouvelles
RÊVES ABANDONNÉS
On n'a trop souvent des rêves que l'on abandonne face à l'adversité et aux efforts que l'on doit déployer pour les réalliser.  Cela nous mène le plus souvent à une vie remplie de regrets et d'échecs qui nous rendent malheureux, amers, tristes et plus encore.   C'est aussi le titre de cet album, qui avec légèreté et bonne humeur aborde un peu ce sujet avec quelques plages dédiées à tous ceux et celles qui ont rêvé un jour et n'ont pas réussi à réaliser leurs rêves.  Bonne écoute!
There are too many broken dreams one could not accomplish when faced with adversity and the tremendous efforts required to see them bloom in a lifetime.  This would too often lead us to a life filled with regrets and failures, which make us unhappy, bitter, sad and more.  This is also the title of this album, (Rêves Abandonnés = Broken Dreams) which is offering a few tracks with this in mind, addressing it lightly and with a pleasant mood, dedicated to those who had dreams one day and never managed to deliver them.  Enjoy!
WELCOME TO RADIO ROLLY!
You can now listen to the full version of Rolly'songs just by clicking on the picture above and they will randomly be played for you. You may decide to select your favorite ones, skip one or download to your devices the ones you really want to listen often and even when offline. ENJOY ROLLY'S MUSIC ALL DAY!
 
BIENVENUE SUR RADIO ROLLY!
Vous pouvez maintenant écouter la version complète des tunes de Rolly juste en sur la photo ci-dessus et elles seront jouées aléatoirement pour vous. Vous pouvez décider de sélectionner vos préférées, sauter une, ou télécharger sur votre appareil celles que vous voulez vraiment écouter souvent, même non-connecté. PROFITEZ BIEN DE LA MUSIQUE DE ROLLY TOUTE LA JOURNÉE!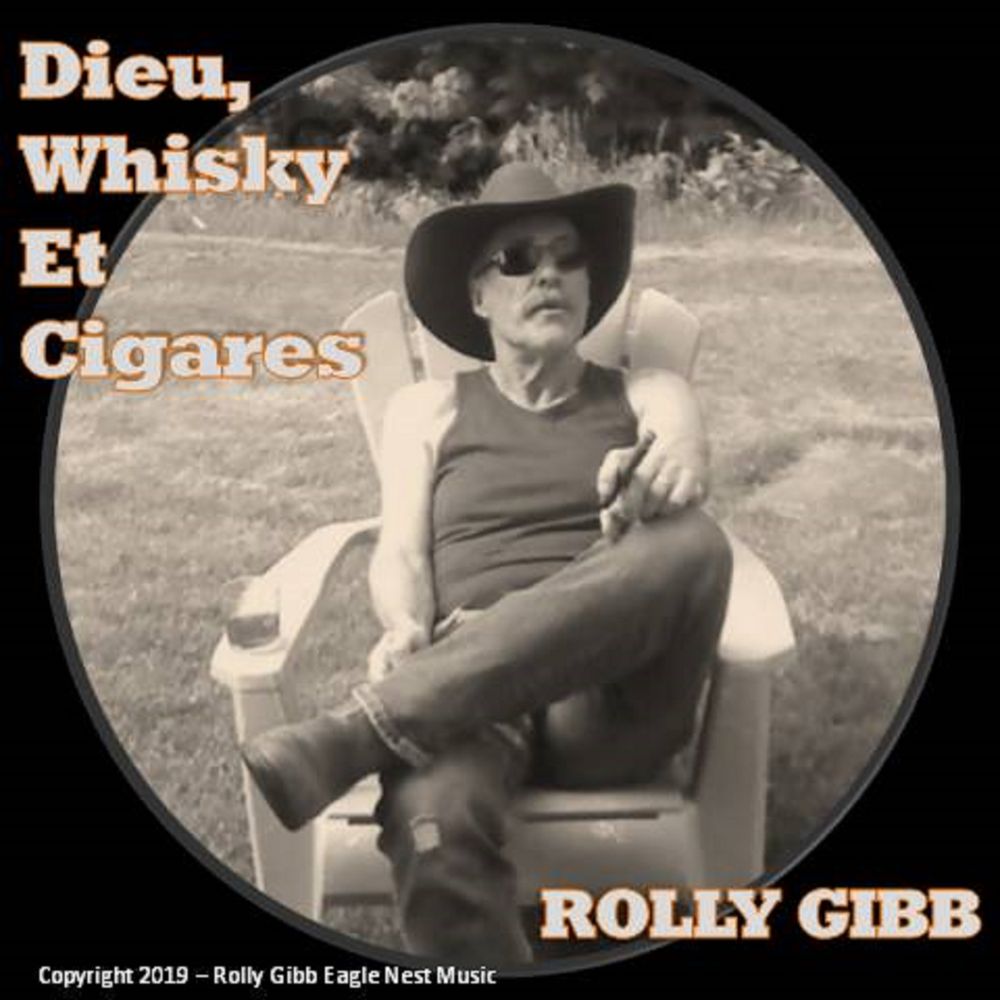 Été 2019 / Summer 2019
Nouvel ALBUM / New Album
Cet été je vous invite à écouter mon nouvel album intitulé "Dieu, Whishy Et Cigares".  Inspiré en partie par la vie d'un homme qui a vécu 112 ans grâce à sa foi en Dieu, son whisky et ses cigares, le titre maître de cet album, un blues lent qui s'est entouré de pièces rock solides, comme on les aime.  On retrouve ici des "beats" musclés, des balades enveloppées pour terminer avec une pièce récitée sur un coucher de soleil. À vos écouteurs! Lancement mi-juillet.   Salut.
This summer I invite you to listen to my new album named "Dieu, Whisky Et Cigares" (God, Whisky and Cigars).  Inspired in part by the life of a man who lived 112 years thanks to his faith in God, his whisky and lots of cigars, the master piece of this album, a slow blues, is surrounded by  solid rock tracks like the ones we like to hear.  One will find here some muscle beats, well wrapped ballads to end with a sunset monologue for which a video should soon be released online.  To your earphones! Scheduled for release  mid-July.  Cheers!
Drôle De Gueule
Il y avait longtemps que je n'avais pas produit un album en Français.  Cela me manquait et j'y ai travaillé depuis plusieurs mois et le voilà!   Il a été lancé au début de la nouvelle année 19 sur les médias habituels et vous pouvez  l'écouter et vous le procurer sur mon site.   Salut à tous!
It's been a long time since I produced a French album!    I missed it and I have been working on it for several months and here it is! Voila!  It was released early in 19 on the usual media and you can listen and download it on my site.   Cheers!